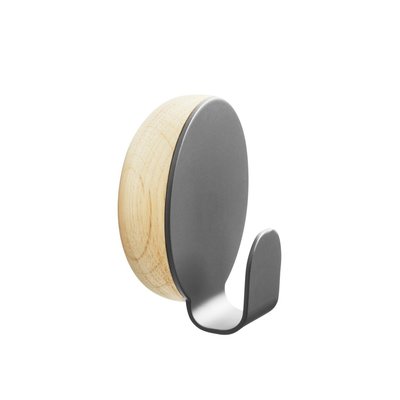 Size:
L 8 x D 4,9 x H 9 cm
Rikke Frost
::
With its round shape and simple design, Haak is both a beautiful and functional piece. The hook will bring clean lines and order to the hallway, the bedroom or where you might like it.
The combination of the strong metal hook and the warm oak creates an elegant solution for hangers, straps or larger pieces of clothes.

Rikke Frost is a graduate from Arkitektskolen Århus. In 2004 Rikke Frost established her own studio to be able to develop her designs widely.
She has an eye for future trends and she focuses on the overall concept in each project. New material mix and simplicity are the hallmarks of Rikke Frost design.
Bewaren
Bewaren
Bewaren
Bewaren
Bewaren
Bewaren
Bewaren
Bewaren
Bewaren
Bewaren
Bewaren
Bewaren
Bewaren
Bewaren
Bewaren
Bewaren