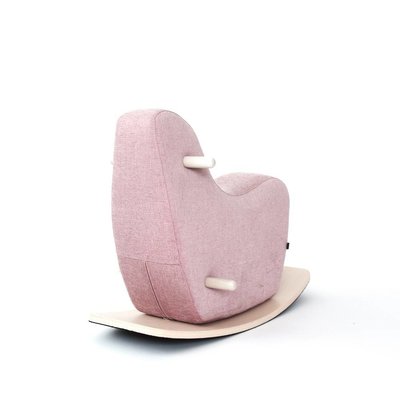 Upholstery:
grey linen mix
Rocker:
Bent beech plywood
Basic structure:
foam with a metal sub-structure
Dimensions:
H 53 x W 36 x L 73 cm
ooh noo
::
Googy is a designer's reply to the challenge of conventional rocking horses. It is designed to provide fun, safety and comfort.
It is soft and appealing, very well cushioned, extremely difficult to overturn, sturdy, and all of its surfaces are well rounded.