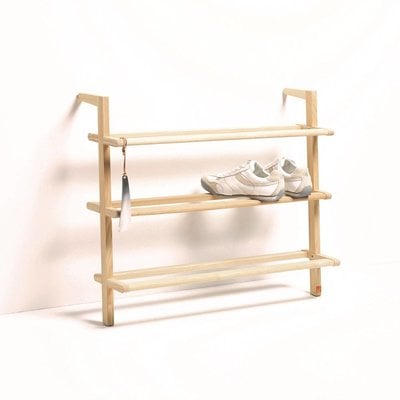 Size:
H 61 x W 72 x D 22 cm
Finishes:
Untreated ash wood, metal shoehorn
C. Hoisl & A. Bieger
::
Simply lean "Gaston" against the wall, and it provides space for 9 pairs of men's shoes, 12 pairs of ladies' shoes, 16 pairs of kids' shoes or whatever else you can imagine. Shoe horn included.
Gaston has a sister, Lady Long. Same principle but using vertical space.