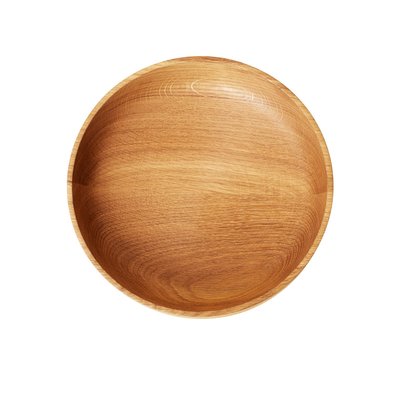 Studio Herman
::
The wooden bowl is both functional and decorative. It is large enough for storage of everyday fruits and greens. The woodgrain makes every bowl unique and is highlighted on the outside of the bowl with horizontal rings.
Not dishwasher safe.
Clean the surface with a mild soapy water solution. Wipe the surface dry.
For extra care, apply a foodsafe oil with a soft cloth.
Excess oil must be removed within 30 minutes after application.