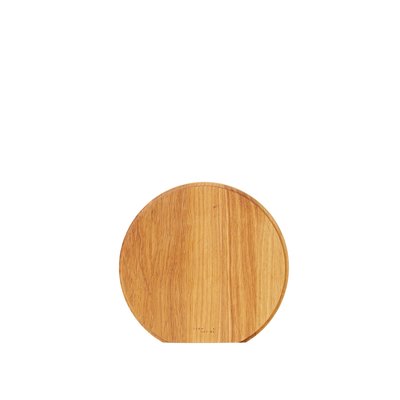 Size:
L: 30 cm, W: 32 cm, H: 2,8 cm
Studio Herman
::
The round cutting board has two different sides: a flat side for cutting and a curved side for serving. The small curve highlights the quality in the solid piece of oak wood and gives the board an extra elegant function.
Thanks to its  the cutting board can stand upright on the countertop, when not in use, and serve as a decorative element.