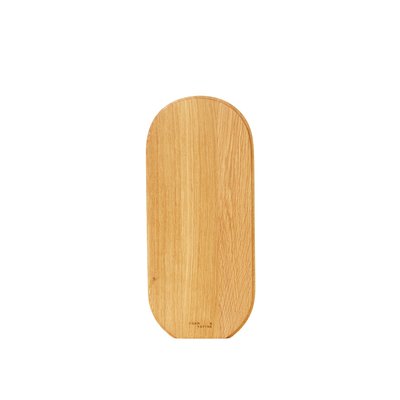 Size:
L: 43 cm, W: 19 cm, H: 2,2 cm
Studio Herman
::
The long cutting board has a good size for both cutting bread and vegetables. At the same time it can be used as a fine serving plate due to its long shape.
Thanks to its cut side the chopping board in oak can stand upright on the countertop, when not in use, and serve as a decorative element.