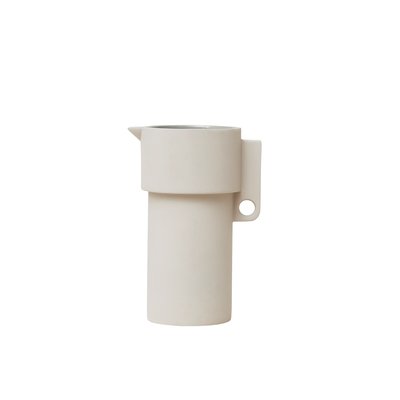 Size:
H: 21 cm, Ø: 10,8 cm (1L)
Studio Herman
::
The inside of the Alcoa pitcher has a lustrous glazing, partly to make it 100% waterproof but also to underline the contrasting exterior which has a raw glaze. The slightly gritty surface serves as a reminder that nature is ever present.
The Alcoa pitcher stands out. It is clear and simple in form, yet the handle creates a functional and recognizable feature.
The name Alcoa refers to the region Alcobaça in Portugal, the origin of the ceramics. The region has a natural richness of fine white clay which has nurtured a rich tradition in pottery making.