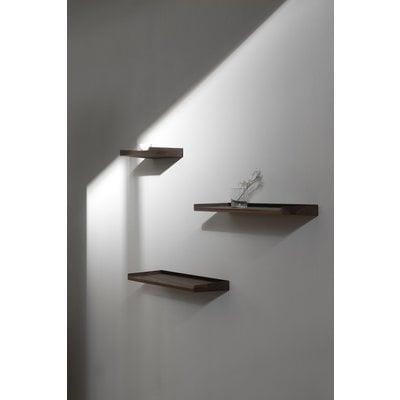 Size:
L 60 x W 22,5 x H 5 cm
Julien Renault
::
The Notes shelves designed by Julien Renault are an invitation to play with compositions and colours.
It offers a solution for storage and is also suitable for proudly displaying objects.
The Notes shelves have been designed by the young Belgian designer Julien Renault.
The shelves are made out of solid wood and are fixed with a magnetic steel mount. The curved profile of the shelves creates a subtle graphic element that compliments any wall. NOTES is very versatile and appropriate for various displays.