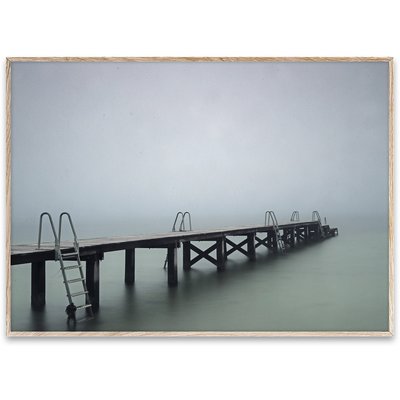 Rikke Hass
::
A familiar view faced by the large number of Copenhagen's winter bathers, who battle the elements to take their daily swim at the Kastrup Sea Baths.
Rikke Hass Christensen is a published fashion and beauty photographer based in Copenhagen. She is inspired by the classic photography style, using unique lighting and quirky angles.
She used her love of Copenhagen to create a project called Waters around Copenhagen. The fascination with manmade construction in juxtaposition to mother nature is present all around the city.
The frame is not included in the price. If needed, I can offer a solid oak frame in natural or black colour for your artwork. Both cost 60 EUR extra.