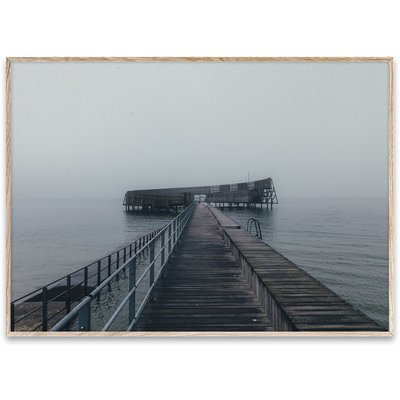 s1000
::
With its weathered silver exterior, the Kastrup Sea Baths in Copenhagen's south appear like a creature coming in from the deep.
Often referred to as the Snail House, the Baths curved form invites swimmers in year round, rain, hail or shine.
Søren Thuesen is a Danish photographer who is most known under his alias s1000. Søren's work is architectural and graphic and always with an eye on the small detail that can make the big difference.
The frame is not included in the price. If needed, I can offer a solid oak frame in natural or black colour for your artwork. Both cost 60 EUR extra.