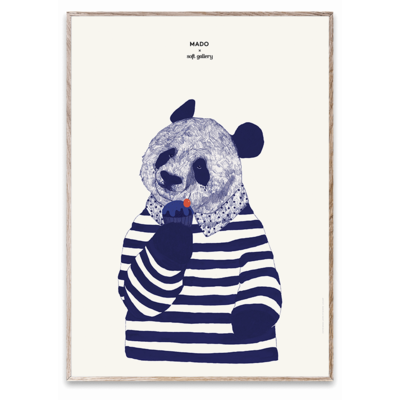 Size:
30 x 40 cm en 50 x 70 cm
All the Way to Paris
::
Illustration designed by Daniela Dahf Henriquez for kids clothing brand Soft Gallery.
MADO and All The Way To Paris have curated a selection of illustrations from the past 10 years' collections from Soft Gallery to create a range of cute, clever and beautiful posters.
MADO is Japanese for window. The creative team behind the brand want their design to act as a window to the world for children. A window that provides insight, outlook and through which many an adventure awaits.
The oak frame can be ordered separately.