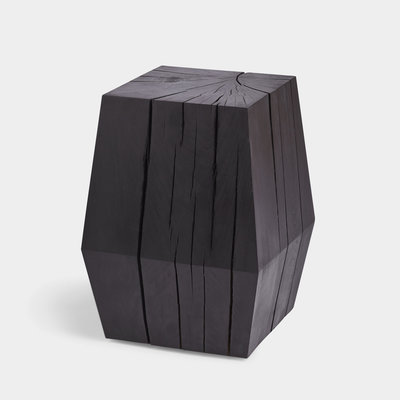 Size:
L 32 × W 32 × H 43 cm
Steen Skyum Høgfeldt
::
Massive, heavy, solid blocks of beech. Beech has a rougher character than oak. It develops cracks in a wilder way, has bigger knots and the shape may twist a bit as it dries.
The rustic wood is treated with matte black linseed oil.

To preserve the feeling of solid wood, Steen has shaped the squares as little as possible.

Chukka can perfectly serve as a solid stool or as a side table.