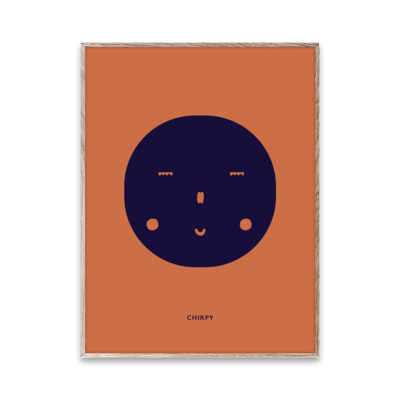 All the Way to Paris
::
Feeling curious, chirpy or cheeky? What does a hangry face look like? And what does Zen mean?
The MADO Feelings poster series will help your child recognize, understand and communicate the many different feelings that he/she experiences every day. Being chirpy – do you recognize that feeling?
MADO is Japanese for window. The creative team behind the brand want their design to act as a window to the world for children. A window that provides insight, outlook and through which many an adventure awaits.
The oak frame can be ordered separately.