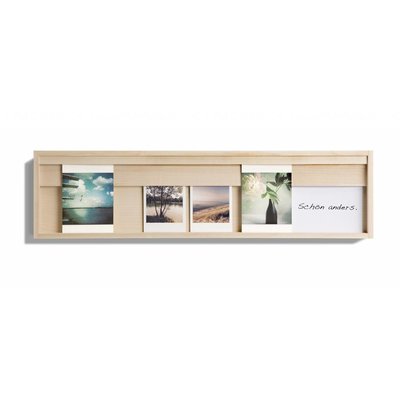 Sabine Schumacher
::
Cards, pictures or even polaroid photos, beautifully assembled and presented – your individual collection of pictures that can be endlessly rearranged. The pictures rest in the bottom groove and are secured at the top.
Fits all formats up to 16 cm.
Based in Munich, Sabine Schumacher is an interior designer and part of the Side by Side team. She designs home accessories and sometimes toys.