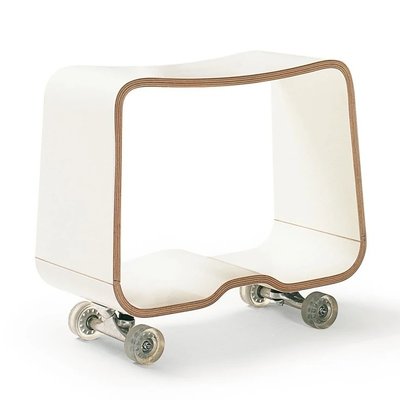 Dimensions:
L 516 x B 247 x H 461 mm
Technical specifications:
Hannes Wetstein
::
The informal seating element Skater was part of the Double You collection table, designed by Swiss designer Hannes Wettstein for Bulo.
Although Hannes Wettstein's name does not ring a bell for many people, Wettstein's designs reached a large audience. The Swiss designer (°1958 - + 2008) is best known for his design of both furniture and lamps, bicycles, watches and eyewear.
Wettstein drew his rough drafts based on a functional idea, but keeping an eye on the latest trends in contemporary design. His desire to reinvent everyday objects resulted in surprisingly simple solutions that stand the test of time. His method today is still implemented by the design studio he founded, Studio Hannes Wettstein.