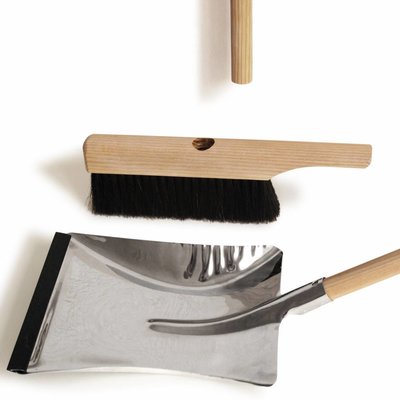 Finishes:
Ash wood, horsehair brush, dustpan in stainless steel
Matthias Lehr
::
Broom, brush, dustpan ... Designer Matthias Lehr thought that's one too many gadgets, and designed one brush with two functions. The broomstick which is held in place by a magnet can be removed quickly, and the broom transforms into a brush. Pretty smart,
Matthias Lehr is a freelance designer who lives and works in Nuremberg - he primarily designs kitchen and table accessories.