Terrible Twins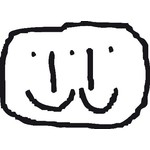 No shortcuts – only pure craftsmanship.
Terrible Twins was founded in 2006 by sisters Karin and Sara that have been active designers and product developers since the 1980s when they created their own clothing lines sold in the markets in London. Fast forward to the 2000s, Karin and Sara returned to their native town Insjön where they started to create products for natural wellbeing and unique interiors.
Since 2009, Terrible Twins have been manufacturing their popular linen warmers and other linen products. They are sewn in 100% linen in a multitude of colours.
The spa series, which was launched in 2013, has become much loved and was expanded with products for washing up and laundry. The spa series comes in 10 fragrances that are each represented by a number and available in soap bars, liquid soaps, bath salts, bath oils, salt scrubs, body oils and scented candles.
Letters and numbers is a collection of interior design products such as candles, cushion covers, kitchen tea towels, cards and posters.
Enjoy part of this wonderful collection here on Home Made Stories.