The little things can make a real difference to how we live and can turn everyday rituals like eating and sleeping into something more enjoyable.
There are many examples of well-designed objects for everyday use that elevate the experience to a higher level. Today I am going to zoom in on linen. This fantastic natural material is having a big moment.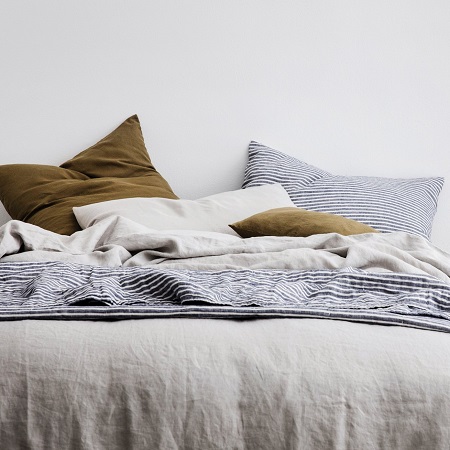 picture courtesy of By Mölle
I spend a lot of time on Instagram (who doesn't nowadays?) and could not help noticing that there is a rise in beautiful pictures of linen cloth to dress up bed & bath and tables. Linen is made of the fibres of a crop that is very familiar to us here in Western Europe. The flax plant has been cultivated in countries like Belgium and France for centuries. It is fantastic to see that the traditional craft is having a revival. It is such a noble product.
Where linen in the past had a rather 'difficult' image (heavy duty maintenance), modern manufacturing processes (stone washing) and a more laidback approach to how we dress up our tables and beds (creases are allowed!), have caused an increase in demand for linen worldwide.
From the Australian outback (CULTIVER, Urban Couture) to the Nordics (Midnatt, Himla) and closer to home in Belgium and the Netherlands (Decopur,By Mölle, Timeless Linen), there are so many online brands that offer a fantastic range of linen products (including ooh noo, also available here in the shop), easy to order and risk-free. Can you resist?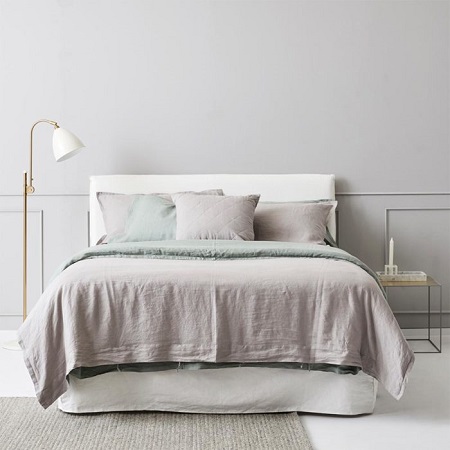 picture courtesy of Urban Couture
Bewaren
Bewaren
Bewaren
Bewaren
Bewaren
Bewaren
Bewaren
Bewaren
Bewaren
Bewaren
Bewaren
Bewaren
Bewaren
Bewaren
Bewaren
Bewaren
Bewaren
Bewaren
Bewaren
Bewaren
Bewaren