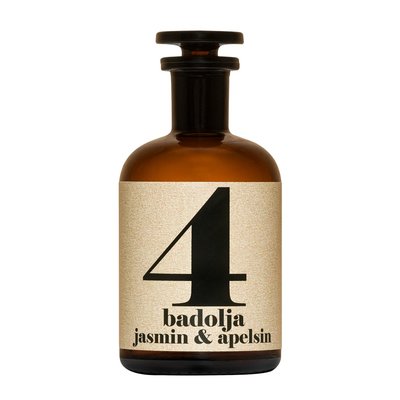 Terrible Twins
::
Spa-series bath oil no. 3 Jasmine & Orange is poured by hand on amber glass reagent bottles with a glass stopper. The bath oil contains moisturizing sweet almond oil as carrier oil.
The bath oil has a warm, spicy and fresh orange scent with just a hint of relaxing jasmine that is rich in anti-oxidants.
Patchouli and Ylang Ylang essential oils lend a balance to the sweetness with their earthy, slightly oriental tones. They have a healing effect and support healthy skin.
Contains app 105 gr.