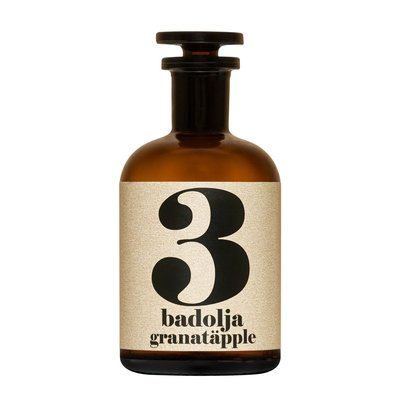 Terrible Twins
::
Spa-series bath oil no. 3 Pomegranate is poured by hand on amber glass reagent bottles with a glass stopper. The bath oil contains moisturizing sweet almond oil as carrier oil.
Pomegranate (granatum) extract and flowers can have a strengthening and rebuilding effect on the skin. The fruit extract is rich in antioxidants that protect your skin. Vitamin C enhances collagen regeneration and increases elasticity. And finally, the natural fruit acids softly exfoliate the skin.
Contains app 105 gr.