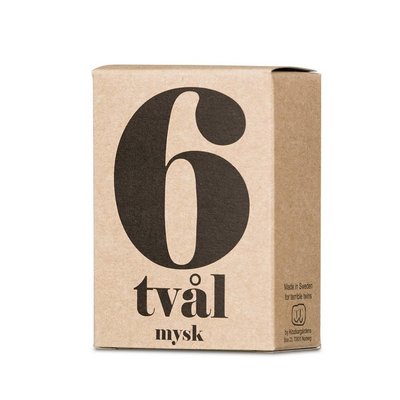 Sara & Karin Ström
::
Spa Series soap no. 6 Musk is a soap with the woody, slightly oriental notes of musk. It contains nourishing and moisturizing shea butter.
Natural, vegetable oils are used for the base of the soap promoting skin hydration and rejuvenation.
The Spa Series natural soaps are crafted and cut by hand and left to dry. This is how each bar of soap becomes a unique product and can differ slightly in size, shape and weight. The soaps are packaged in brown, recycled paper boxes with the number of the scent printed on the front of the box in the Spa Series bespoke, bold typography. Contains a mixture of essential and fragrance oils.
Weight
Approx 120 gr.
Size
Approx 7.5 x 5.5 cm
Skin type
Normal, combined, mature and dry skin