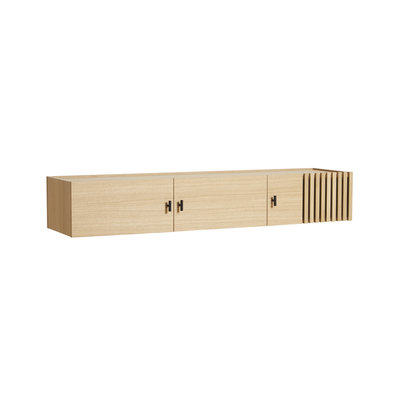 Size:
1500 x 370 mm H 250 mm
Says Who
::
The series is inspired by the wooden slate cladding found in modern architecture.
With its geometric shape and horizontal slats, Array creates a strong visual effect from catching both light and shadow in the depth of the slats.
The illusion of transparency is intended to create a feeling of growing curiosity as you get a glimpse of what is hidden behind the closed doors.
Functional storage space inside and soft closing doors makes the cabinet both functional and beautiful.
Designed by Says Who
A Danish design studio founded by Kasper Meldgaard and Nikolaj Duve.
Rooted in the traditions of Scandinavian design, Says Who combines minimalism with functionality to create furniture and design solutions.