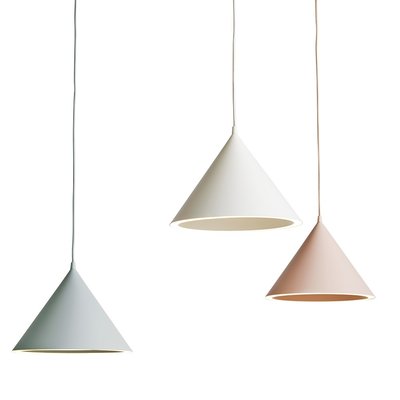 Size small:
H 238 Ø 320 mm
Size large:
H 324 Ø 468 mm
M-S-D-S
::
The Annular pendant pairs two primary forms. A conical shade is paired with a perfect ring of light at the perimeter. The cone is evocative of a classic pendant form while the ring shaped light source is boldly graphic and resolutely contemporary.
Annular combines and rethinks the two primary forms in a new interpretation of the classic cone pendant.

Annular is available in white, black, nude and mint and in two sizes. Made of powder coated aluminium.

M-S-D-S Studio is a Toronto based multi-disciplinary design practice that works in interior, furniture, and product design. The studio is dedicated to material exploration, resourcefulness, and commitment to client needs.