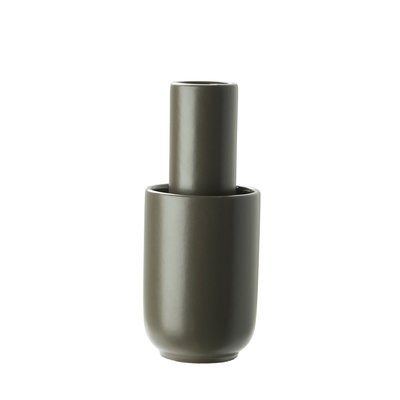 Aurélien Barbry
::
The ceramic Amel vases are formed from the stacking of two tubes that together create two compartments for elegantly displaying of flowers or twigs in one single object.
Pleasant to the sight and the senses.
Inspired by simple geometric compositions, designer Aurélien Barbry aimed to create a functional object that challenges the idea of a simple vase and renew the typology.



Designed by Aurélien Barbry
An experienced and proficient designer from France.
Today he runs his own design studio based in both Copenhagen and New York.
To Aurélien Barbry it is a personal mission to reinstate everyday forms.
Minimalistic and accurate. When starting a new design process, he always searches for existing shapes and structures.