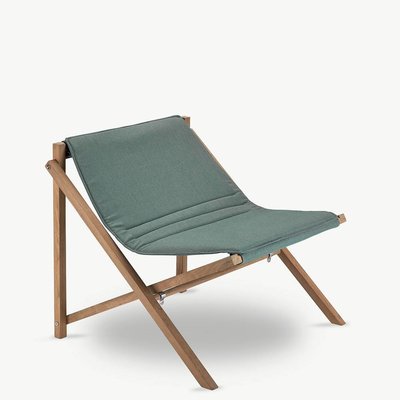 Availability
made to order
Dimensions:
W×D×H: 75,7×80,7×70 cm
Elisa Honkanen
::
Comfort and aesthetics on the move. Aito Chair lives a flexible and versatile life in a design that appeals to both indoor and outdoor spaces.
The simple, wooden-structured chair and its light padded seat is foldable, so you can bring it with you to the seaside, rooftop or summer cabin in the forest. Made of teak FSC™100% / Barriere® Panama. Barriere® Panama is the name of the new Oeko-Tex® textile with improved technical properties. The textile is woven in 100% dyed acrylic fibre, has increased UV resistance and is even more hard-wearing than the previous version.